The nerve of any of us to assume anything but the best of the Toronto Raptors.
Time and again. I repeat: TIME AND AGAIN. This team, this franchise, these players, they disprove the doubt.
Precious is too raw. Ship Boucher. Losers of the Lowry trade. Pascal is no numero uno. Suggs>Barnes. Thad trade a tragedy. Flynn's a bum. Toronto: Play-In at best.
WRONG. WRONG. WRONG. WRONG. WRONG. WRONG. We'll see. WRONG again.
We should know by now that these guys feed off the haters and disregarders. Papa Lowry left his legacy in so many ways. A swagger that can nudge a planet off its axis and chips on their shoulders like a bag of Doritos to name just a few.
Doubt these guys or think these guys incapable and SLAP! Will Smith bids you adieu.
So here we are rolling into the Playoffs when "experts" like ESPN had this team finishing 20th overall. On Wednesday night, Toronto beat the "hottest team in the League", the Atlanta Hawks (predicted 8th by said "experts"), quite decisively despite playing, I dunno, like only 2.5 quarters of good basketball? And clinched themselves a Playoff birth.
It's all sort of clicking for Toronto. Sort of.
Pascal's legitimately reached All-NBA status; Scottie is the ROY; The Bully Trio – Thad, Precious, and Boucher – are hitting 30%+ of their threes in the last 15 games and have a warrant out for their assault on opponents' rims; OG's returned with a laser-pointer finger; Freddy's knee looks…better; and Gary Trent Jr. is starting to defrost after a 6-week ice age.
Suddenly, this team is deep, versatile, and executing and competing at a high level at both ends. When EVERYONE is at their best, I venture to say they're of Championship-level caliber. (Before you freak, I'm not saying they are going to the Finals, I am just saying that if these 8 guys were to hit peak performance straight to June they could do some damage.)
We saw the essence of that against Minnesota last week. Whole system is a goddamn go. Pascal's scoring was slowed offensively but offset – as a top NBA player does – with creation for everyone else. Freddy had a bad shooting night, but was a defensive hellhound.
I know I'm kinda getting ahead of myself here, but I'm still riding the high of the Raps heading to the Playoffs again while also avoiding what I thought might be a fated journey through the Play-In.
Oh, I'm also thoroughly enjoy getting to say I toadaso (a Rickyism for "I told ya so")
to everyone who thought this team was a bowl of crudda budda . They were wrong.
I, on the other hand, get to enjoy the money I won betting that the Raptors would win more than 36.5 games this season (+100), that the Raps would make the Playoffs (+180), and, soon to win, from Scottie's push for Rookie of the Year (+1150).
A good day to be a Raptors fan.
What remains is Playoff positioning. A post-season privilege problem – you Pistons fans just wouldn't get it.
Toronto has the luxury of choosing to, kinda, prescribe their Playoff matchup or, alternatively, pray to whichever singular or multiple set of basketball deities you adhere to (I'm of the Ball-Don't-Lie denomination which also strictly follows the "you don't purposely lose games to play one team over another" commandment) for the opponent they so desire.
It really depends how much they care. Spoiler: they probably don't.
This is what we got as of Thursday Morning:
| Team | Seeding | Record | Games Back | Teams Remaining | Tie Breaker w/ Raps |
| --- | --- | --- | --- | --- | --- |
| Miami | 1st | 52-38 | – | ATL, ORL | – |
| Boston | 2nd | 50-30 | 2 | MIL, MEM | – |
| Milwaukee | 3rd | 49-40 | 2.5 | BOS, DET, CLE | TOR |
| Philladelphia | 4th | 49-40 | 2.5 | TOR, IND, DET | TBD |
| Toronto | 5th | 46-33 | 5.5 | PHI, HOU, NYK | – |
| Chicago | 6th | 45-35 | 7 | CHA, MIN | CHI |
For a good outline of what's going on with all the Playoffs seedings, as of Wednesday, check out Tom Ziller's analysis.
Toronto's Playoff Seeding Ceiling
Toronto, technically, has a shot at 3rd. That'd take a big ol' dollop of super duper good fortune.
The Raps are 3 games back of both Milwaukee and Philly. They also hold the tie breaker over Milwaukee and can take the season series by beating Philly tonight.
To surpass either requires Toronto to win out (3-0) and either Milwaukee or Philly to squat out a lump of 0-3. That would create a tie and vault the Raps ahead.
Probably not gonna happen.
5th is the likelier upside. Toronto is 1.5 games up on Chicago. Chicago holds the tie-breaker. The Bulls would have to win their final 2 games and Toronto would have to lose 2 of 3.
Toronto's Playoff Seeding Basement
On the bottom end – simple deduction my Dear Watson – Toronto's worst case scenario is 6th.
Again, comes down to Chicago. They hold the power.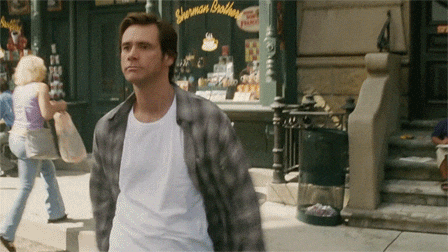 Thing is, 5th and 6th matter little.
They're both "away" for the rest of the Playoffs – barring an upset of the top seeds – and both play two of Miami [or Brooklyn eeeeeek!], Milwaukee, Boston, and Philadelphia should they advance.
We also won't know who's 3rd and who's 4th until the last games of the season; Toronto can't really strategize their way into a favoured matchup.
If we all agree that they want to avoid Milwaukee at all costs, then 5th is the better spot.
Right now, Boston holds 2nd. The tie breakers between Boston and Philly and Boston and Milwaukee are complicated. I won't bore you with that mumbo jumbo cause it also has to do with who wins their division then who has the most confusing highway system then who's team has the strongest state bird and so on and so on with a bunch of anachronistic rules dictating the NBA's seeding protocols.
All you need to know is the Bucks have the tiebreaker over Philly. They win out, they get 3rd, and possibly 2nd. They don't and Philly has a shot…unless Toronto beats them tomorrow. Seeeee the drama of these last few games?
Assume Milwaukee takes the 3rd seed. Miami is definitively the 1st seed, Boston then is 2nd, Toronto plays Philly and then the winner of Miami/#8 seed. Toronto wouldn't collide with the Bucks until the Eastern Conference Finals – 2019 glory all over again.
It's a humdinging set of circumstances to follow.
I'd tell you what to cheer for, but honestly I don't even know at this point.
Tonight
Tonight will reflect what Toronto's intentions are.
If they dress everyone and go full blast, it suggests they're takin' a peek at the hallowed 4 spots. If they sit everyone, they're indifferent to placement and will let the chips fall as they may, assuming 5th is almost a default conclusion.
I, for one, am of the latter. Of guys who have played at least 30 games this season, Pascal (1st), Freddy (2nd), OG (8th), and Scottie (16th) round out the top 16 in minutes played per game.
Fred VanVleet says one of the things that factored into his decision making process with the knee is going all out to get a playoff spot, knowing that there is increased rest (about a week) if you avoid the play-in.

— Oren Weisfeld (@OrenWeisfeld) April 6, 2022
These guys have earned the Hell out of some rest.
Ice baths. Hot tubs. Vegan steak dinners. Hot Yoga. Couple of bottles of Patrón. (Not in that order). Everyone just chill for a coupla days.
Let everyone else do the scrambling.
Ultimately, this team's ready for anyone and everyone.