1. RookThreeies
No need to beat a dead horse. We all know Toronto's bench stinks and that they're meh (middle of the pack) from 3. Remove Freddy and OG and they are the worst 3-point shooting team in the league.
Ergo: Toronto needs bench players who can shoot 3s.
A glimmer of hope shines through a door left infinitesimally ajar.
And it comes from the rookies.
In 39 games, up to January 15th, Toronto's rookies hit 37 threes on 30% shooting. The lion's share (24) thanks to Scottie; the rest shared amongst Dalano Banton (6) and Justin Champagnie (7).
Since then, though, for the last 7 games, there's been a slight uptick. They've hit 14 on 37% shooting. The most encouraging of that small sample size is Banton's 4/9 in 3 games after getting released on probation from Nurscatraz. (This one doesn't really count, though:
How hilarious is it that he walks back without even acknowledging how big a fluke that was?)
I get that there's not much to go on here data-wise. The point is potential growth.
If Dalano and JC can hit that corner 3 then they can (A) spread the floor and (B) stay on the floor. Dalano and JC each bring raw, yet unique, skillsets – including filling the ranks of the full-court platoon (more on that later) – with plenty of room to grow.
JC's been one of the only few Nurse has trusted over the past month. An aside, Hell ya, JC, for not letting PJ bully you.
The fine is BS:
That's 0.3% of PJ's contract vs 3% of JC's. Not exactly proportional, is it?
I've already discussed JC's offensive rebounding (#2) and defence (#3) in the past. But for his putbacks and cutting, though, he's no offensive threat. Dalano is an intrepid ballhandler and pesty defender. Without a perimeter shot, teams sag back and Michael Carter-Williams his ass. Scottie, of course, is a gladiator; if he can make that quick-hitter on the regular he'll be The Gladiator: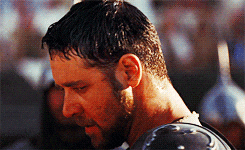 Nick Nurse wills his players to push their boundaries. That support and their hard work allow the 3 rookies to evolve. If their 3-point shooting is more than a blip on the radar…
(Sorry, I had to).
…then the Raptors bench and shooting woes may just be a bit less woeful.
     2. Full Court Press
You never get it in the NBA. Players just don't wanna. Coaches can't make them.
Coaches, that is, who don't threaten to bench their players for games at a time. Nurse is no empty threat.
That, and this team lovvvvveesss to grind.
NBA talent is such that running a successful full-court press at any sustained level is difficult. That said, forcing an opposing team to escape one – especially if you can throw 8-10 guys at them like Toronto – is exhausting and disruptive.
We've seen Toronto press a bit more of late. And…I…Love…It.
Presses to me are the ultimate convergence of teamwork, hustle, intelligence, athleticism, and coordination. Units have to operate like a backfield in football.
This version of the Raps is perfectly built for that. They're all safeties and linebackers and cornerbacks. There's not a lineman on this team, for better or worse.
There's also a number of functions for a press: get the ball out of the best player's hands, force turnovers, hasten the clock, slow the clock, and so on. As it happens, the Toronto Star wrote about this literally two days ago – didn't know it at the time, I swear! – by a baseball guy…? who quoted Nurse about pressing after the Portland loss:
"I think that it's a possible change of rhythm. It's a second-unit thing. Maybe it's a 'start to quarter' thing you could do in the course of the game. I mean, usually teams will attack and go down and beat a lot of that stuff. But they were trying to protect a big lead and playing pretty tentatively against it and all those things."
Against Portland, the press led them to a near comeback and versus Washington it preserved the team's lead. It's quite effective when you have FreddyForeArms yoinking dribbles and a bunch of long beans slapping balls outta the air: (direct link to video)
The steal is the prize, but there are lesser successes. Any panic or disorder amongst an opposing team's ranks is mission accomplished. Watch Nassir Little realize he's way over his head. By the time CJ McCollum calms the troops, 12 seconds have vanished. (direct link to video)
It's an accomplishment in and of itself to simply run a press in the NBA let alone do one effectively. Add it to Nurse's arsenal of defensive schemes and Toronto becomes all the more vexing on D.
     3. Expensive Throws
No team shoots perfectly from the free-throw line. Toronto's 24th as a team at 75%. Games always come down to more than just missed FTs, but it really hurts when the differential between L & W is equal to or lesser than the number of missed freebies.
The Chicago and Phoenix losses are the real stingers. 60% is unforgivable. They could've been wins or at least kept the game close. Same with Dallas and Miami – a point or two can make a world of a difference in how the final moments of a game unfold.
It is what it is. But for a team that's narrowly missing out on big wins, missing free throws is such a glaring piss-off.
     4. OG and the Jumper
I'm not going to harsh OG hard. He's the most modest [person] scorer I think I've ever followed. Check the box score in the 4th and, suddenly, he's got 20 points / 7 boards on 55% shooting. He's also selfless, an elite elite elite defender, an incarnate of Hercules, hilarious, and 24 years old. I love him.
I also love that OG is experimenting with his offensive game. Toronto wants OG to blossom into an All-Star flower. Us optimists see how close that potential is to being realized.
You see it in spurts. Moments in isolation where he breaks someone down or hits a contested jumper. It's just not consistent.
On jump shots, OG's shooting 36% (107/301) with 226 of those from three (35%).
On pull-up jumpshots, OG's actually okayyyy: he's shooting 38% on 42 attempts. (DeMar DeRozan – the best – is shooting an insane 51% on 467 attempts).
When those pull-ups turn into fadeaways or step-backs his percentages drop.
Fadeaways: 37% on 38 attempts.
Step-Backs: 31% on 45 attempts (2/19 from 3).
Sometimes those shots are fine, particularly when it's within the flow of his attack and he's making the right read:
This step-back succeeds because Spencer Dinwiddie is destabilized by the P&R, giving OG the ability to create the separation. He also lands square before going up – also from that separation. Same here below, another right read: step-back fails, so kick-out:
The problem is, he often relies on the fade or step-back as exit strategies from failed possessions. (direct link to video)
OG's handles aren't tight enough to always get a guy off-balance. Respect for trying – OG has come a long way in terms of handles and playmaking – but a lot of his sequences are static, he nor the defender are moving. After a failed attack, OG's opting for a fadeaway or step-back as the last resort.
Of course, I write this, and then he nails a Dirk-one-legged leaner last night:
My point still stands. OG's gotta rely more on the quick and immediate. When he takes 2 or more dribbles, OG's shooting percentage drops from roughly 48% to 40%. He's better off with the rip-and-go's on the weakside like this (direct link to video):
Or one-to-two dribble combo attacks, early entry transition post-seals, post-ups (0.84 points per possession), cuts (1.38 points per possession), or spot-ups (1.02 points per possession).
I know OG won't stop trying these shots. He just needs to use them more judiciously and in rhythm – not as a pull-in-the-event-of-an-emergency.
Love OG's growth, I wagered him to win Most Improved Player. I was wrong; he's not quite ready. To reach his ultimate potential, he'll need to master those types of shots to keep defences hyper-ventilating. For now, he's a bit less challenging to guard.
     5. Chris to-the-Hoop-cher
I must give credit where credit's due.
I lambasted [#5] Chris Boucher earlier this season for his decision-making [read: hucking treys]. He's redeemed himself in so many ways – I'd love to track how many fouls he's drawn from offensive rebounding [future article suggestion].
It helps that Chris is finally hitting the 3. Since December 1st, he's up to 34% on 3.5/game (1/5 @Chicago didn't help the other night). Everything exponentially opens once that 3rd level unlocks, but not everyone takes advantage of it. Chris has started to.
Over the last several games, he's used the pump fake for some nasty takes to the hole. (direct link to video)
We're seeing with a number of Raptors how difficult it is to grow into a greater role where the degree of responsibility is beyond doing one or two things very well. Chris used to be a runner, rebounder, blocker, shooter. Toronto needs more; for the sake of getting paid, he needs to do more. This kind of rim aggression is a good start.
The question is: once teams figure out the pump-and-go, what'll be next?