There are only two days left osf the 2021-22 NBA preseason. These last games are essentially fitness events, tryouts for teams' final few roster spots, and a simulated environment for the young and new.
One can only discern so much from exhibition. Teams experiment with rosters, lineups, and strategies. Players get into game shape on the fly and play less minutes and, realistically, less intensely.
Nonetheless, like in Summer League, preseason is an opportunity for teams and players to find one another like that crud 90s dating show Bzzz!.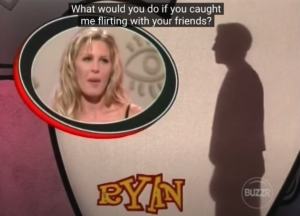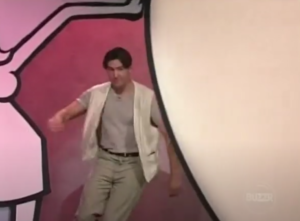 Some players loom in the shadows; the preseason a chance to strut their stuff at a high-volume or as a focal point of a team's offence – Shea-Gilgeous Alexander and Julius Randle come to mind in recent years past. Conversely, some never make it and get Bzzzed.
I don't want to oversell the preseason though either.
Anomalies do occur – Jimmer Fredette had 41 for the Phoenix Suns one preseason game – it is, after all, a glorified scrimmage. But there are also the breadcrumbs or, in some cases, bread loaves, leading us to the realization that something bigger and better is about to unfold.
*Important to note that I avoided rookies and sophomores for this piece.
O

ffensive

G

ame Anunoby
If you're on any Toronto Raptors forum, you know damn well what I am about to say.
OG's been the craze in Raptoria of late – which says a lot with Scottie Barnes berzerking full-court.
He's been touted the next rising star in Toronto for some time now. Over his last four years, we've seen seedlings of real potential sprout from his raw athleticism.
Last year, especially, at a mild clip, OG revealed what he is capable of and where his ceiling could sit. How and where he scored increased in complexity and creativity: the odd pump fake, drive, spin, and cram or the cross over, euro-step finish in traffic. He lacked the consistency and the opportunity – thanks to Kyle Lowry, Pascal Siakam, and Fred VanVleet monopolizing possessions – to truly breakout last year.
It was still tantalizing.
Going into the offseason, he needed to tighten his handles and his jump shot. He lacked the ball control to operate in tight spaces after easily blowing by the first line of defence; his inability to pull-up or step-back also made his initial attacks less potent. With both areas improved, there was no reason why OG could not, with a big dollop of increased usage, surge into an elite scorer.
I know we're not supposed to get excited about the preseason (see above), but, in these past four games, it looks like OG may have gone and done just that.

If you compared that true shooting percentage and usage rate to anyone in the 2020-21 regular season, you would find exactly zero players to accomplish that efficiency (technically, Udonis Haslem did it in the 2.7 minutes of action he played in the single game he appeared in last year before getting ejected).
If you dial the true shooting percentage back to 60, here are the only other players to have similar statistics:
Stephen Curry
Kevin Durant
Nikola Jokić
Damian Lillard
Giannis Antetokounmpo
Kyrie Irving
Zion Williamson
Zach Lavine
Jimmy Butler
Kawhi Leonard
Joel Embiid
Karl-Anthony Towns
LeBron James
James Harden
Shai Gilgeous-Alexander
…Udonis Haslem…
So, basically, what we're saying is that OG is going to be a superstar.
It's [not] a stretch, but there's no reason to think that OG cannot keep this kind of play up over the course of a season. In preseason, he was Toronto's principal scorer and did it in a myriad of ways, at a high degree of difficulty, as the focal point of the Raptors offence, with the opposing team's best wing defender – including a dance with Matisse Thybulle – bodying him up.
The real growth, besides his skill development, is OG's ability to identify what skillset to employ. He's deadliest in the lane stampeding towards the rim, but he's understanding what to do when that's unavailable to him.
Half of these scores are on broken plays or turnovers, but look at the three buckets he dumps on poor Tobias Harris.
First (the third score), it's a cross-cross-cross pull-up three with Tobias right there. Bang.
Then (fourth score), it's a mediocre cross left, attack, which Tobias reads easy enough, but then OG stops, pivots, and fades backwards, again with Tobias' hand an inch away, to nail the jumper.
Finally (seventh score), OG sells Toby on the pump-fake (who can blame him after all he's been through) and one-dribble pull-ups into a BOOK IT.
Again, watch LUKANUNOBY call for the clear out, lull Aaron Nesmith into a sense of lethargic uncertainty roll, and slide effortlessly into a sidestep.
Here OG identifies the mismatch he has with the lumbering Alperen Şengün, pulls the ball out, and zips by.
This bully stuff by OG ain't new, but goddamn is it special. Poor Şengün.
And Little Romeo Langford.
That's a whole lot of sweet sugar salad sauce that he's about to douse on the league.
No one slowed OG down this preseason; Toronto's hoping for the same this season.
Jordan Poole Waves
If you thought I overhyped OG's true shooting and usage percentages, check Jordan Poole's.

In fairness to me and OG, Poole's doing his work against lesser lineups and/or with the greatest shooter of all time as a safety cushion. And, he's also playing damn well.
Poole showed signs last year. He scored 20 or more nine times, including a 38-point outburst against New Orleans. Yet, he lacked the consistency and efficiency throughout the season to warrant big-time minutes or save the Warriors from Play-In elimination.
This preseason, so far, neither seems of much concern.
Watching Poole you immediately appreciate that he's had two of the greatest shooters of all time as mentors.
When he's with the ball, Poole twists and winds and fakes and dekes like Curry getting his defender all in a knot before elevating and smoking a trey for dessert.
Like Wayne Ellington's pretzeling.
Twice.
And then there's the epitome of Currian basketball. Letting it rain.
He's not relying solely on the three-point line either, a little over a quarter of his points are scored in the paint; the long-bombs just help. Bones Hyland has to step out on the step-back fake by Poole, who then, somewhat awkwardly crosses him over and somehow manages to finish over Jeff Green.
He's got the floater going too, another Curry special, that devastates defending teams overprotecting the three and rim – by the way, this one's with his left hand.
When he's without the ball, Poole leverages the read and react style the Warriors won championships with. It makes sense that it's taken him two full seasons to really figure it out. It's a steep learning curve to perfect passing, cutting, and relocating based on where the ball goes and how the defence allocates itself. It's also, partly, what made Steph and Klay Thompson all-time greats.
This is an easy one, but Poole recognizes Looney – who wants to hold the ball for as long as never is in seconds – getting the unexpected pass. Poole slows, and reverses his movement seeing Norman Powell fall under Looney, and pops the three.
You know younger players are finding their way in the NBA when sequences of events unfold in a slower manner. They feel and see the court less linearly and more instantly; it's like upgrading your console from Super Nintendo to Playstation 4. Everything is viewed with increased clarity and comprehension. This next play shows how Poole has put it all together.
He accepts the dribble-hand-off from Looney, recognizes that Jusuf Nurkić is not helping whatsoever, sells the defender on the pump-fake, freezes the [lazy] help side with the fake-stepback, and smoothly pulls up.
Poole's mastery of the on-ball and off-ball with a consistent three-point shot gives the Warriors the third scoring guard Golden State's never really had – unless you count Shaun Livingston; Kevin Durant doesn't.
They've always relied on Curry or Klay/X to carry those backup minutes. Poole gives them both the chance to rest without tooooo much of a dropoff in production. A major boon for Golden State's top-heavy offence.
The KJ Get Away
Call me a big booty softy, but Keldon Johnson gives me major Kyle Lowry feels.
He's bigger and hoppier than Kyle, but Keldon uses his severe change of pace (fast and slow), thick body, and thoughtful footwork to get into spaces you'd think a 6'7″ mailbox couldn't squeeze itself into. Just like Lowry.
The Spurs have been in a bit of change over the last couple years. Keldon, as a sophomore, was symbolic of that transition. In 28 minutes of play, last year, he averaged only 12 points a game on 56% true shooting. Good-not-great. His low assist and free throws rates didn't help either.
As a tall mailbox does, Keldon did the bulk of his work at the rim. Half his shots were within 5 feet; he scored 60% of them. A good sign for a young scorer. Another quarter of his 10 shots were from three where he shot 33%. Mediocre.
That being said, Keldon was one of 25 players to score 60% at the rim and 37% from 20-24 feet. Most others on that list are the top two or three scorers on their team. He also has immense room to grow. As a known finisher and half-decent three-point shooter, the mid-range is ripe for the taking. Similar to OG, Keldon's lack of handles and slower release prevented that exploration.
In the preseason, KJ hasn't seemed to reach OG's level of proficiency, but he's made strides. He increased his true shooting by 2% while boosting his usage rate by 7.

The handles are coming along. You see in this clip and the next, Keldon's use of a tight cross to blow by the backtracking Tyler Herro.
But where Keldon's really shown immense growth is with his improved touch and footwork. Similar to Poole, KJ's recognizing when and where to utilize his repertoire of moves instead of simply relying on his large frame and vinegar-and-baking soda explosiveness to draw contact and hope to finish.
In the second score, Keldon sees Isaiah Stewart lingering, rather than bulldoze, like he may have in the past, a gentle floater instead. In contrast, in the next score, Keldon sees Cory Joseph caught up in the screen and b-lines it. Bye, Kelly.
In scores four and five, Keldon employs the euro-step and the pro-hop teardrop to get around and over helpside. Same thing below.
I don't know about you, but with the array of one-footers, euro-steps, pro-hops, floaters, and sidesteps, I'm seeing a whole lot of Donovan Mitchell.
The Spida's a great type for Keldon to emulate. Both are powerful rim-attackers, who, when oversized defences wall up, must resort to creativity and craftiness in the lane to find other ways to score, particularly, when the mid-range game is less polished.
Mitchell's an extremely successful example – he's expanded into pull-up three territory, far from where Keldon is at. There's zero mid-range in Keldon's game to date. Mitchell serves as what Keldon can work towards – perhaps, he already has started 🤔.
Until then, Keldon's diversified style of attacks should help him emerge as a more impactful scorer this season.
Honourable Mentions: Kevin Porter Jr., Kyle Kuzma, Miles Bridges